Our Principal
Chow Ping-yan Alan, MH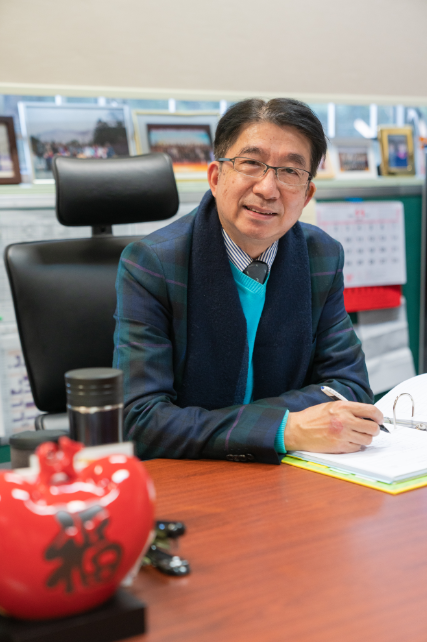 Teacher's Cert. (GCE), B.Ed. (Hons.) (CUHK), M.Ed. (HKU),PGDE (Nottingham U, UK);
Fellow (HKCEA), PFP, CFP (CUHK), FHKCEA, Accredited Cert. (Belbin's Team Roles) (UK);
Awardee of the Medal of Honour 2021;
Awardee of the 8th Highwise Award for Exemplary Hong Kong Teachers 2010;
Awardee of the Chief Executive's Commendation for Community Service 2016.
Principal, W F Joseph Lee Primary School
Chairperson, Education Convergence Education Foundation Limited
Supervisor, Elegantia College
Former Chairperson, Council on Professional Conduct in Education
Former Chairperson, Education Convergence
Former Principal, SKH St. Michael's Primary School
Former Principal, SKH Kei Sum Primary School
Former Principal, Holy Carpenter Secondary School
Former Principal, CCC Kung Lee College
Director, The Project New Era of Amazing Grace of Talent Development
Guest Lecturer, University of Hong Kong
Guest Lecturer, Hong Kong Baptist University
Guest Lecturer, Education University of Hong Kong
Adjunct Professor, Hong Kong Nang Yan College of Higher Education
Former Chairperson and Serving Member, Council on Professional Conduct in Education
Member, CDC Standing Committee on Values Education
Former Chairperson, Kowloon City District School Liaison Committee
Former Chairperson, Kowloon City District Community Youth Club Committee
Former Lecturer and Senior Programme Developer, Division of Continuing Professional Education, The Hong Kong Institute of Education
Former Hon. Treasurer & Board Director; Former Chairperson of Financial Committee of The Hong Kong School Sports Federation