Curriculum philosophy and practice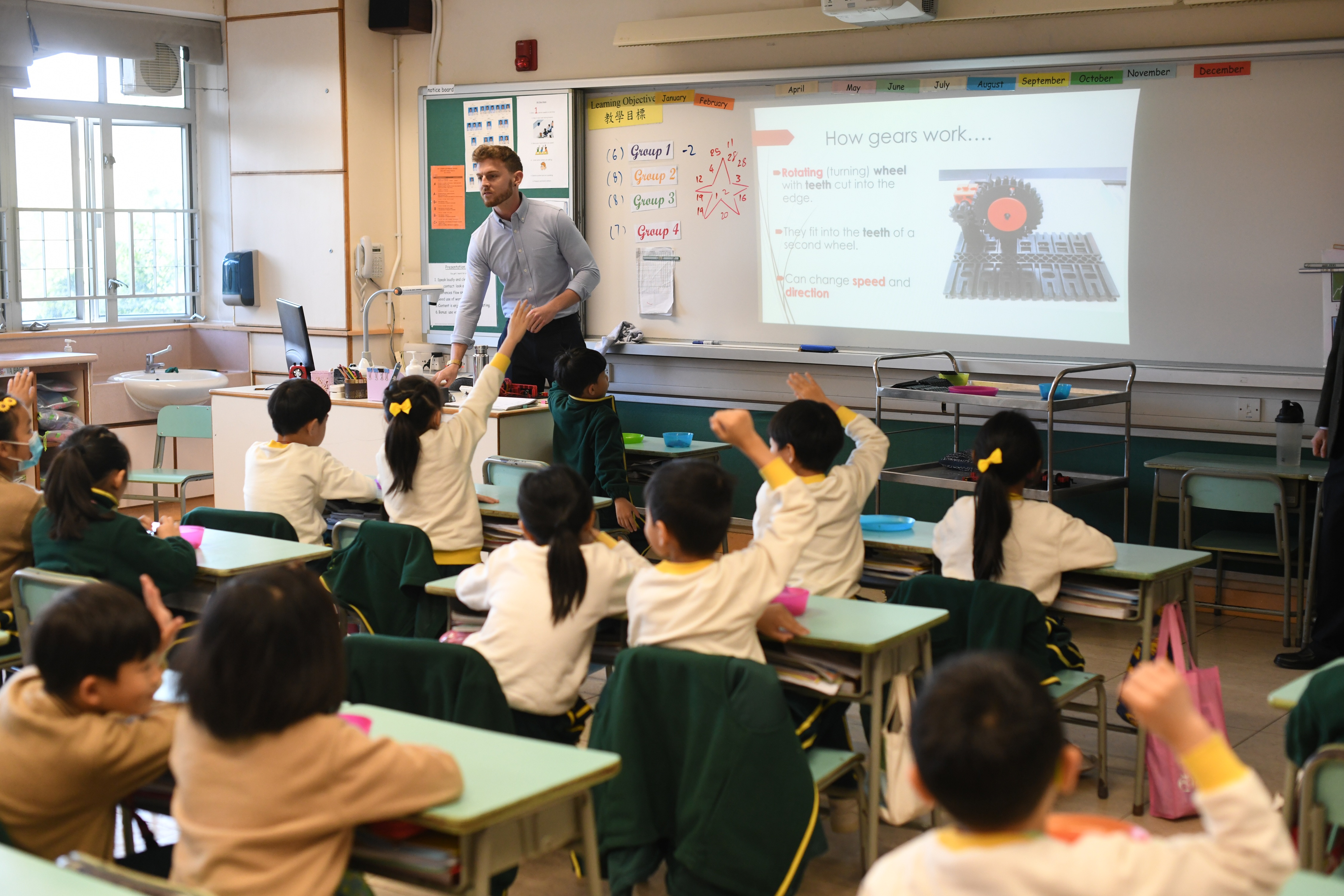 School-based Curriculum
We establish a School-based Curriculum Framework that sets the directions for learning and teaching, and puts every area of development curriculum initiatives, methodology and learning outcome into perspectives. The centre of the framework is student holistic development that spells the core of curriculum development that shall aim at and build on the growth of a student.
There are 3 major components of the school-based curriculum framework:
i. 3 Areas of Student Development
ii. 12 Methods of Learning and Teaching
iii. 7 Learning Goals
The Curriculum Framework
3 Areas of Student Development
Area 1 – Academic Development
Area 2 – Talent Development
Area 3 – Moral Development
The 3 areas of student development cover every element in the formal, informal and hidden curriculum of the school. They provide a perspective and purpose of development and learning for curriculum, subjects, programmes and learning initiatives. They cover all essential lifelong learning experiences for wholeperson development in the domains of ethics, intellect, physical development, social skills and aesthetics, and they are backed by the school motto – Wisdom, Faith, Love.
12 Approaches of Learning & Teaching
A learner-focused approach is used in WFJLPS. Diversified learning and teaching methodologies which are adopted to suit the different personalities, needs and interests of students. The learning and teaching methods are built on the strengths and interests of students to make learning effective and efficient.
The approaches of learning and teaching are as follows:
Blended Learning

Experiential learning

Excursion/ field trip/ visit

Project learning

Activity-based learning

Parent-assisted learning

Reading across the curriculum

Service learning

Talks and exhibitions

Technology-based learning

Competitions

Theme-based learning



7 Learning Goals
The learning goals of the curriculum framework focus on further promoting the whole-person development of students, which include building students' good characters, enhancing their proficiency in languages, strengthening their self-directed learning skills, developing their potential, as well as helping them to adopt a healthy lifestyle.
The learning goals are as follows:
Building Good Characters

Know how to distinguish right from wrong, fulfil their duties as members in the family, society and the nation, and show acceptance and tolerance towards pluralistic values.
Establishing a Healthy Lifestyle
Lead a healthy lifestyle and develop an interest in aesthetic and physical activities and an ability to appreciate these activities.
Attaining KLA Knowledge


Master the basics of the eight Key Learning Areas (KLA) to prepare for studying in

secondary schools.
Developing Language Skills
Actively communicate with others in English and Chinese (including Putonghua).
Developing 9 Generic Skills
Develop independent learning skills, especially self-management skills and collaboration skills.
Nurturing the Habit of Reading


Develop an interest in reading extensively and cultivate a habit of reading.
Establishing National Identity
Understand their national identity and be concerned about society, the nation and
the world, and to fulfil their role as a responsible citizen.
Curriculum Framework