2023-2024 P.1 Admission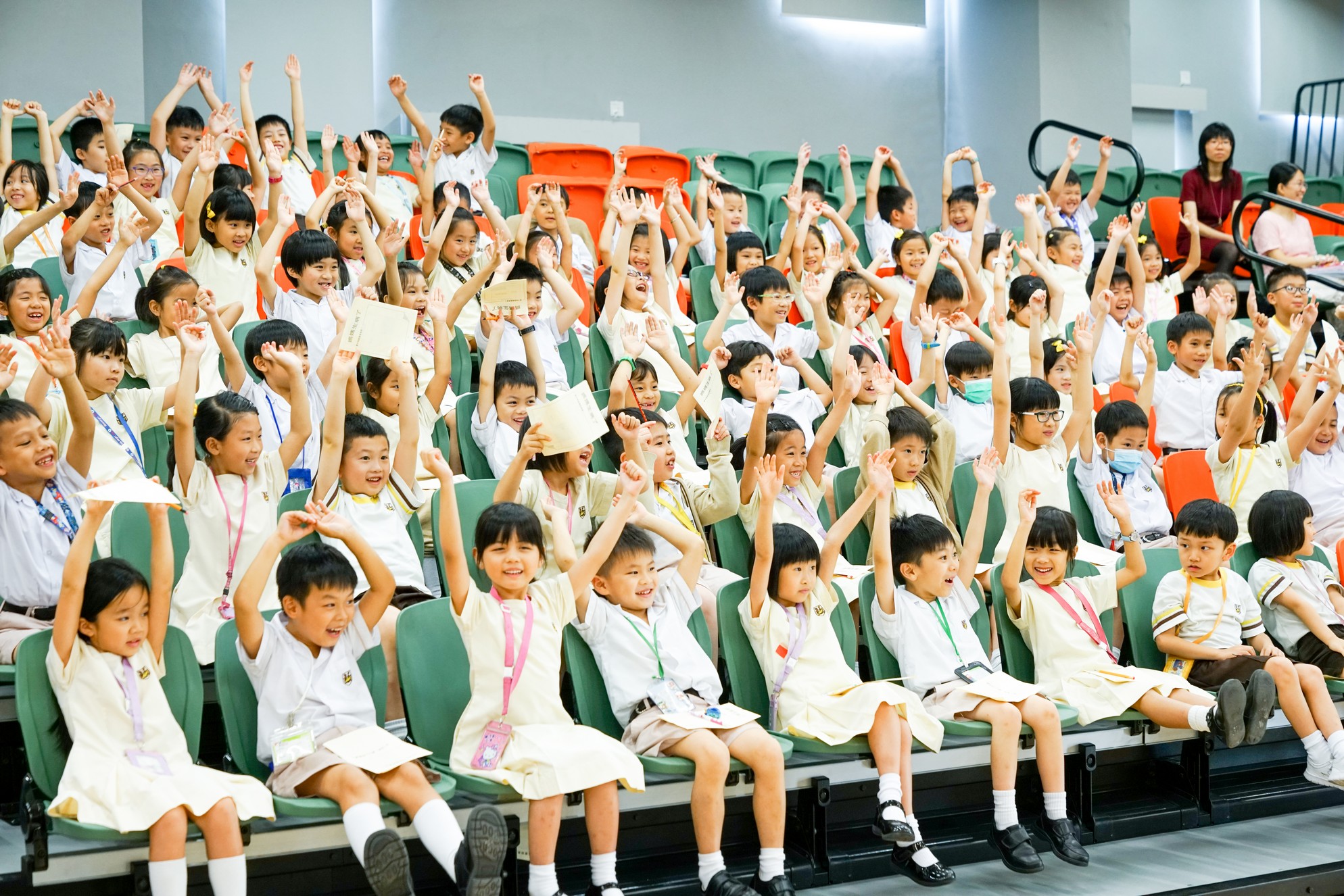 A. Admission Criteria
To be eligible for application, the child must
reach the age of 5 years 8 months when he/she is enrolled in P.1 in September 2023 (i.e. born on or before 31 December 2017);
be a Hong Kong resident;
not be attending any primary schools; and
have never been allocated a P.1 place
B. P.1 Online Admission Seminar
1. Date: 4 June 2022 (Sat)
Time: 10:00 am – 12:00 pm
2. Registration period: From 12 pm 16 May 2022 (Mon) to 12 pm 29 May 2022 (Sun)
3. Registration method: Please complete this online registration form

.
Remarks:
The seminar will be conducted through Zoom webinar.
Each student can only register once. Repeated registration will be cancelled.
After successful registration, an email containing the Zoom link for the admission seminar will be sent to parents at 12 pm on 31 May 2022 (Tue).
C. P.1 Admission Application
Application period: From 4 June 2022 (12 pm) to 4 July 2022 (12 pm)
Application method: Please complete the

online application form

. (Updates will be sent via the application system. Please log in and check the application status on important dates.)
Payment method: $50 via PayPal
Remarks:
Upload the following documents (in JPEG or PDF format) for application. The application process is considered completed ONLY if the school receives all the required documents, otherwise no interviews can be arranged.
A recent photo (passport-sized photo taken within 6 months)
A digital copy of applicant's birth certificate / identity card / documents indicating Right of Abode in Hong Kong
Note: In case of absence of a HK Birth Certificate, photocopies of valid supporting documents certifying the child's right of abode in HK are required.
The digital file of applicant's most recent School Report
The digital file of the personal particulars page of siblings' Student Handbook
(if the sibling is studying in our school)
Evidence of participation, achievements in extra-curricular activities and/ or service e.g. certificates of merit. Do not submit more than 10 pages. (All documents saved as one file)
D. Important Dates
Date

Event

16-29/5/2022

Online Admission Seminar Application

31/5/2022

Release of Online Admission Seminar Zoom link via email

4/6/2022

P.1 Online Admission Seminar

4/6/2022-4/7/2022

Online Application

27/8/2022

Release of the details of the 1st interview schedule.

Parents can check the details via the application system.

3-4/9/2022

First Interview

*Fallback:17-18/9/2022

13/9/2022

Release of the results of the 1st interview via the application system

*Fallback:26/9/2022

17/9/2022

Second Interview

*Fallback:24/9/2022 or 8/10/2022 (TBC)

26/9/2022

Release of the results of the 2nd interview via the application system

*Fallback:5/10/2022 or 15/10/2022 (TBC)

7/10/2022

Parent-child Interview

*Fallback:14/10/2022 or 21/10/2022 (TBC)

15/10/2022

Release of the admission result (via the application system after 12 pm)

*Fallback:22/10/2022 or 29/10/2022 (TBC)

18-19/10/2022

Registration

*Fallback:25-26/10/2022 or 1-2/11/2022 (TBC)
Remark:
* If the school is closed due to bad weather according to the announcement of the Education Bureau, the interview dates will be rescheduled to the fallback dates. Please stay tuned to the announcement made on the school website.